NO SALESMAN --NO COMMISIONS



TEXAS/CENTRAL U.S.
(800)NO-FLATS
(800)663-5287

ALABAMA/EASTERN U.S.
(800)847-TIRE
(800)847-8473

CALIFORNIA/WESTERN U.S.
(877)663-5303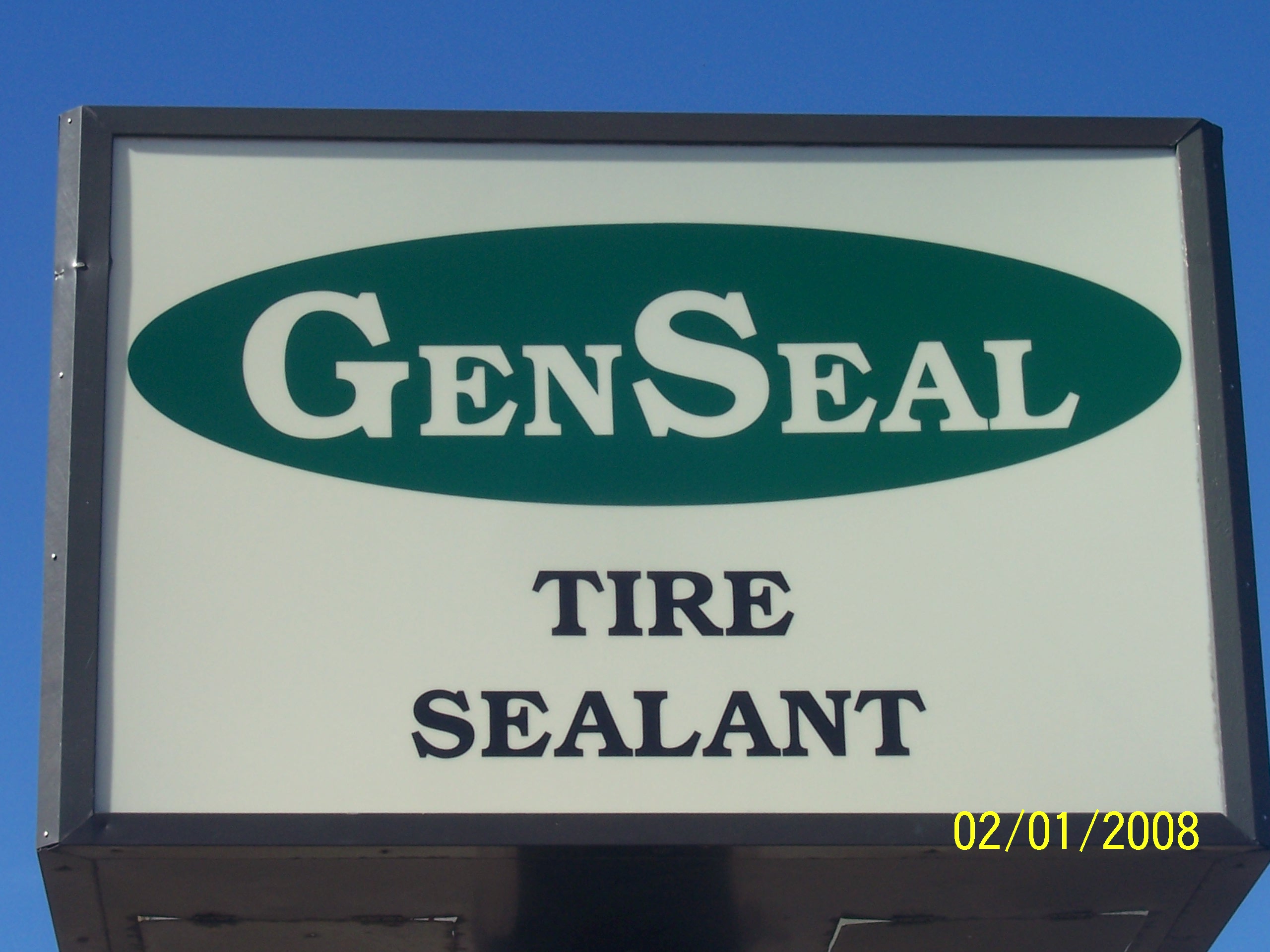 GenSeal Remains Unmatched: Other Sealants can use inexpensive cotton fibers, masticated paper, harsh chemicals, and even water that can rust wheels, dry out and rot away.
GenSeal is made of aramid fibers, small particles of rubber, and rust inhibitors. It is guaranteed to permanently seal holes up to 1/4'' in any non-highway tubeless tire
WILL NOT RUST WHEELS, DRY OUT OR FREEZE. NEVER NEEDS MIXING.
WATER SOLUBLE- Easily cleans out with a hose, and biodegradable.
GenSeal Super Duty is too heavy for high speed highway applications.
GenSeal Truck & Highway formula is available for high speed use.
GenSeal Tire Sealant Pricing

| | |
| --- | --- |
| 1 Quart Bottle | $9.00 |
| 1 Gallon Jug | $32.00 |
| 5 Gallon Pail | $110.00 |
| 55 Gallon Drum | $875.00 |
| 275 Gallon Tote | $4150.00 |
| All Metal Pump | $72.00 |
DISCOUNT SHIPPING-NEVER A HANDLING CHARGE